In today's world, businesses are increasingly relying on technology to enhance their operations, streamline processes, and gain a competitive edge. However, digital transformation is not a one-size-fits-all solution, and it requires a tailored approach to address the unique needs and challenges of each business. This is where Techo Digital comes in. We provide Techo Digital One-Stop Solution for Digital Transformation Techo Erp is a cloud-based software as a service (SaaS) containing CRM, ERP, HCM, project management, help desk, and other SaaS that your business requires for rapid growth and development. It is also robust, scalable, agile, inexpensive, and fully featured. a clever, economical, flexible, secure, and easy-to-implement SaaS solution created for SMBs worldwide. Techo creates technology that is user-friendly and makes it simple for IT, customer care, sales, marketers, and HR to perform their duties and satisfy customers. Techo recognises corporate principles and develops their path to success as an Optimistic Group Company. TechoERP is best and widely used software in Chandigarh - Mohali region.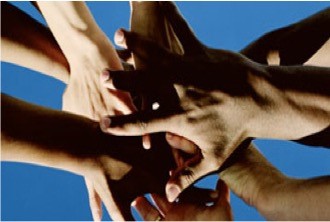 VISION
Everyone needs a vision for the future to assist them navigate their life. A business is the same. Our mission at Optimistic is straightforward: we strive to assist people in living better lives on a daily basis. So how might we improve your life and the lives of people throughout the world? By providing better planning and goods for the future, and by assisting individuals everywhere in realising their potential and achieving their objectives.
'Journey Of
TRUE

Freedom'

Nelson Mandela, who was profoundly influenced by Mahatma Gandhi, famously observed that true freedom cannot exist in the absence of prosperity. The numerous freedoms of expression, association, religion, etc., are useless in situations when we are forced to give up on our obligations and aspirations. If we are unable to fulfil our wishes for our loved ones and friends, it is not freedom.
Life with us
Endless Possibilities
At Techo, we place the happiness and comfort of individuals at the centre of all we do. For us, enjoyment stands alone as a goal rather than a means to an end. From the inside out, we are joyful at work. Happy workers result in happy customers.
Throughout the history of the organisation, we have remained steadfast in our commitment to fostering interpersonal empathy, open communication, and teamwork. identifying their full potential, aiding them in achieving their objectives, and monitoring their transition from model employee to aspiring entrepreneur